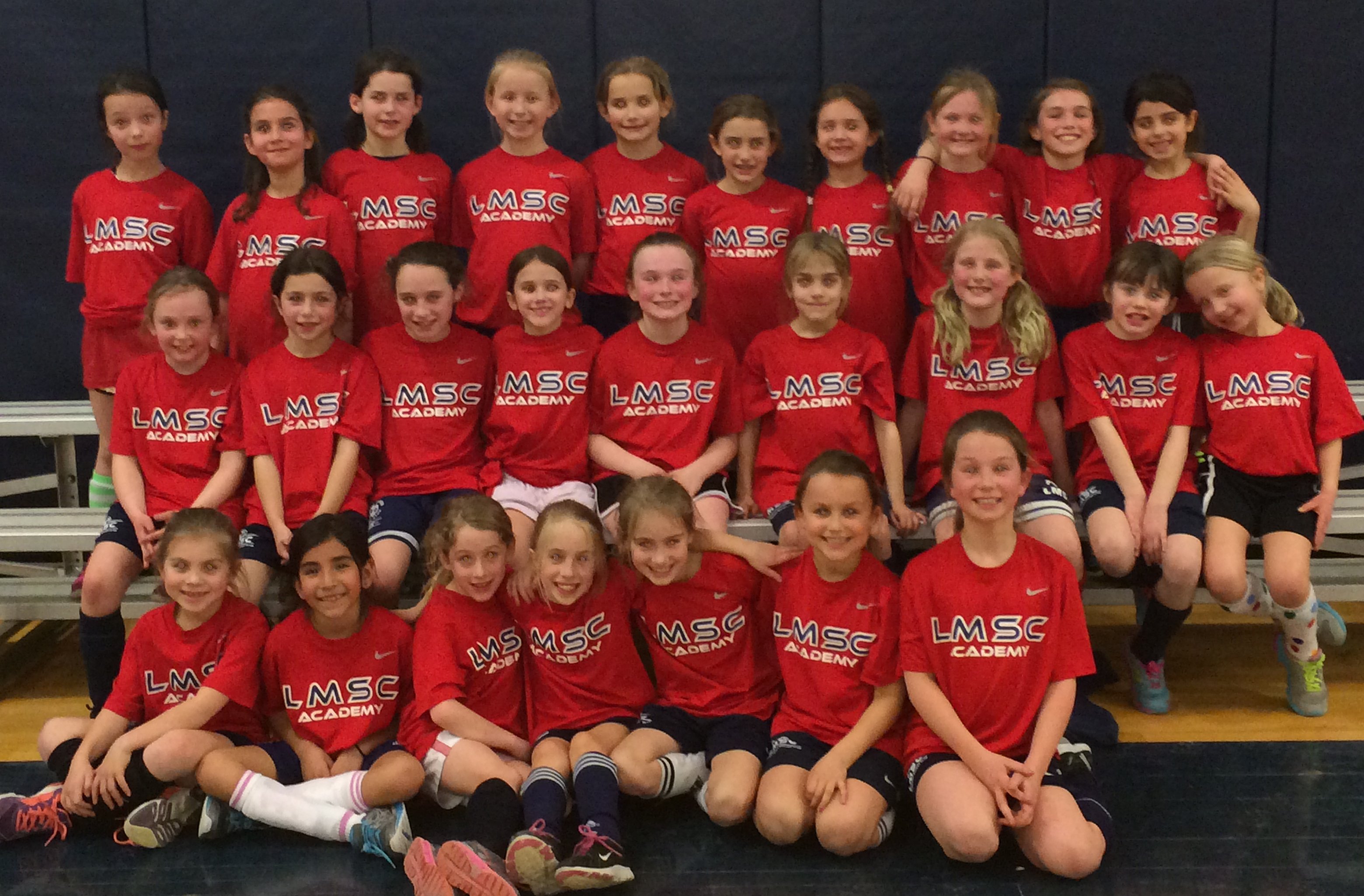 The LMSC Developmental Academy is geared for our younger, more talented players who aspire to play in the Travel Team Program when they are old enough. Players in this program train more frequently than intramural players and work under the direction of our very experienced staff coaches. The program runs from June through early April, before tryouts for the following year's travel teams take place.


In order to maintain a high level of quality in the program, there will be tryouts in May for the Developmental Academy. Players will be expected to attend both tryouts.

Players MUST be born in 2014 to be considered. Players born in 2013 or 2015 will NOT be accepted into the program.



There will be two tryout dates. Players will be expected to make every effort to be at BOTH tryout dates.


There is no cost to attend tryouts.


Tryout # 1 will be held on Thursday, May 14, 6:00 PM at Gladwyne Elementary School
Tryout # 2 will be held on Wednesday, May 20, 6:00 PM at Gladwyne Elementary School


Players must PRE-REGISTER for the tryouts.


SUMMER SEASON - LMSC will run training sessions during the summer for the Developmental Academy. Training sessions will run on Mondays and Wednesdays in the early evening. Players will NOT be expected to be at all sessions during the summer as we know that players will be away on vacation at various times of the summer. It is not a problem for players to miss several weeks of the summer.

FALL SEASON - Each team will train twice a week during the fall (one weeknight practice and one Saturday practice) and play one game a week (Sunday afternoons) through the end of October. In November, each team will compete in two local area tournaments, playing against similar programs from other clubs in the greater Philadelphia area.

WINTER SEASON - The players will train twice a week. This will most likely be once a week at an indoor sports facility on a weeknight and once a week at a local gym during the weekend.

SPRING SEASON - The players will train once or twice a week in the early spring, in advance of tryouts for the following year's travel teams. They will also have several in-house game days scheduled. The Developemental Academy season will end before the start of travel team tryouts for the following year.
Players are welcome to also play other sports in the winter and spring seasons. Please note that this program is geared towards players who wish to move into the LMSC Travel Team Program the following year. All players in this program must have a high commitment to the game of soccer and to developing their skills.
Unlike the LMSC Intramural Program, the coaches are NOT volunteer parents of the players. Our coaches are very experienced soccer people. As a result, the cost of the Developmental Academy (and the LMSC Travel Team Program) are significantly higher than the LMSC Intramural Program. Our staff coaches are all paid for their time coaching. Other costs include uniforms, field rentals, league registrations, tournament registrations and insurance.




May people have questions about the LMSC Developmental Academy and the Under 8 Travel Teams. Please visit our
Frequently Asked Questions
page to find answers to almost all questions asked by parents new to these programs.
Coaches in LMSC Developmental Academy have a very strong soccer background as coaches and as players. We do NOT have parent coaches involved in the program.
The 2020-2021 season Developmental Academy Staff has not been finalized yet. The staff will likely include:
SAM LANE
Sam is the LMSC Technical Director for LMSC, responsible for working with and helping train our coaching staff. Sam coached at the college level for many years, most recently for the division 1 Drexel Universiy Men's team. Sam previously was a soccer standout at Franklin and Marshall College, leading the Diplomats to to a 55-15-5 record over his four-year career, including winning the Centennial Conference for the first time in program history and advancing to the Elite Eight of the NCAA Tournament in the same year. In the following year, Sam helped lead the Diplomats to the Sweet Sixteen of the NCAA Tournament. Sam was named 1st Team All Centennial and 1st Team Eastern College Athletic Conference All-Star as a senior, and named 2nd Team All Centennial Conference as a sophomore. Prior to coaching at Drexel, Sam was an Assistant Coach at Sewanee University Men's Soccer (which also featured the highest GPA of all male teams), and responsible for scouting, video analysis, video and social media coordination. Sam holds a USSF "E" License. Sam played for LMSC as a youth player.

DANIEL CLINOVICI
Daniel is the LMSC Girls Travel Team Director of Coaching (DOC). He is also the head coach of our Under 16A girls (LMSC Pride) team and our Under 17 girls (LMSC Avengers) team. Daniel also is in charge of our girls Developmental Academy. Daniel is the assistant coach for the Villanova University Women's team. He has over 15 years of professional coaching experience. He has served as assistant coach for the Western New York Flash of the National Women's Soccer League, the 2010 W-League champions, 2011 and 2012 Women's Professional Soccer (WPS) champions and the 2013 and 2016 National Women's Soccer League champions. Daniel was also the head coach for the Colorado Rapids and Colorado Pride women's teams. Daniel was named USL W-League Coach of the Year in 2014. He has also served as the Executive Director of Coaching for the Western New York Flash youth academy. Before getting into coaching, Daniel played professionally for teams including FC Universitatea Craiova (Romanian League champions), Apollon Smyrni F.C. (Greece), Gold Coast United FC (Australia) and Barnsley FC in England. Daniel holds an 'A' level coaching license from the U.S. Soccer Federation.

JESSE ZAFIRATOS
Jesse is also head coach of our U-16B boys team. Jesse is in charge of our summer camps as well as many our our winter training programs. Jesse is the head coach for the Rosemont College Men's team. In his first season there in 2019 he doubled the teams win total and led the Ravens to the CSAC Championship game. Before that, he was the Head Men's Soccer Coach at Penn State Brandywine for three years where he led the team to the National Championship in 2018. Jesse also led Penn State Brandywine to the PSUAC championships in 2016, 2017 and 2018. His career record of 50-10-3, and .840 winning percentage is best all-time in the programs history. Jesse was voted PSUAC Coach Of The Year in 2017. Prior to coaching there, Jesse was the Head Men's Coach at Valley Forge Military College. He started his coaching career at Widener University where he was an assistant for four years on the men's side. Jesse played collegiately at Kutztown University and then finished out at La Roche College where he was a team captain, three year starter, and led the team in goals as a junior. Jesse is his high school team's all time leading points scorer, and was a three time first team all-league selection. He coached for five years in the West Chester United Soccer Club before coming to Lower Merion. His teams have won numerous Delco Soccer League Championships and tournaments. In 2014, Jesse was an assistant coach for a team that won the state championship. Jesse holds many NSCAA and a USSF "B" Coaching license.

BIFF STURLA
Biff has been the President of LMSC since 1999. This is his 38th year coaching in LMSC. His teams have won 27 State Championships (13 outdoor and 14 indoor), three Region One USA Championships and one second place finish at Nationals. His teams also won 18 Delco League Division One championships. In 2017, Biff led the LMSC Under 9 boys to the state championship. The team was also indoor state cup finalists in 2017 and 2018. In 2015, his U-14 boys were outdoor state finalists and indoor state champions. In 2014, his U-10 boys team were state champions. In 2010, Biff's U-9 boys and his U-15 boys were both crowned state champions. Biff was honored by EPYSA, our State Association, as the 2017 recipient of their Service To Youth Award. In 2006, Biff was voted the EPYSA Coach Of The Year, NSCAA Regional Coach Of The Year and was a finalist for the NSCAA National Coach Of The Year. Biff has been the head coach for Harriton High School Boys Varsity since 2002, leading Harriton to the District Championship in 2006 and the District Finals in 2017. As a high school coach, Biff has been voted the 1999 Philadelphia Inquirer Coach Of The Year, 2018, 2012 and 1997 Central League Coach Of The Year, 2004 Del-Val League Coach Of The Year, 1999 and 2002 Main Line Life Coach Of The Year.

ALEX SROLIS
Alex is the head coach for girls Developmental Academy and U-11 Moxie team. She currently holds a NSCAA National C coaching license. Alex is an LMSC club goalkeeper trainer. She is the assistant coach for the Harriton High School Varsity Boys team and is the program's goalkeeper trainer. Alex was a four-year goalkeeper starter for West Chester University 2013-2017 where she set school records for games played (81), wins (61), minutes played (7019) and career shutouts (36). Alex earned PSAC women's conference records for shutouts and was awarded first-team ECAC goalkeeper, second team all mid-Atlantic region goalkeeper, and first team all-region mid-Atlantic scholar goalkeeper. Alex was also the goalkeeper for the LMSC Heart, leading the Heart to the EPYSA state championship in 2008 and 2009.

DEVON SWAIM
Devon is currently an assistant women's soccer coach at Villanova University. Prior to coaching at Villanova, Swaim coached for Bucks County Community College, the United German Hungarian soccer club and Neshaminy High School. Swaim began her college career playing at the University of Tennessee where, in both years playing for the Lady Vols, she helped lead the team to multiple NCAA top 10 rankings, two NCAA Tournament berths, with one resulting in a Sweet 16 appearance. After the 2007 campaign, her redshirt freshman year, Swaim was named to the SEC All-Freshman team. In 2008 they won the SEC East Division title, the regular season title and SEC Conference Championship. Swaim then transferred closer to home and continued her playing career at West Chester University. Her overall record as a Golden Ram was 37-3-5 with two PSAC championships and two NCAA tournament berths. As a result of her efforts, Swaim was named to the NSCAA All-Region team. She and fellow LMSC standout Jen Todd were teammates at West Chester. Growing up, Swaim played club soccer for the original F.C. Pennsylvania Strikers. She was in and out of U.S. Youth National team camps/pools and was a mainstay on the Region 1 and EPYSA State teams. She played three years at Neshaminy High School and picked up Suburban One League Player of the Year honors in 2006, along with being named an NSCAA/Adidas High School Regional All-American and the Pennsylvania Soccer Coaches Association (PSCA) All-State Teams in 2004. Devon currently holds a USSF coaching license.


People who want more information about our Girls Developmental Academy should e-mail: LMSC President
Biff Sturla