September 6, 2010
- The LMSC Quick Boys took home the championship of the Under 10 Boys group at the Al Perlini Labor Day Weekend tournament in Warminster, PA.
The Quick Boys won all four games as they defeated Plymouth 5-0, Hatboro 7-0, Montgomery 7-2 and Penn Legacy 6-1.
Congratulations to the Quick Boys on an excellent weekend!!!!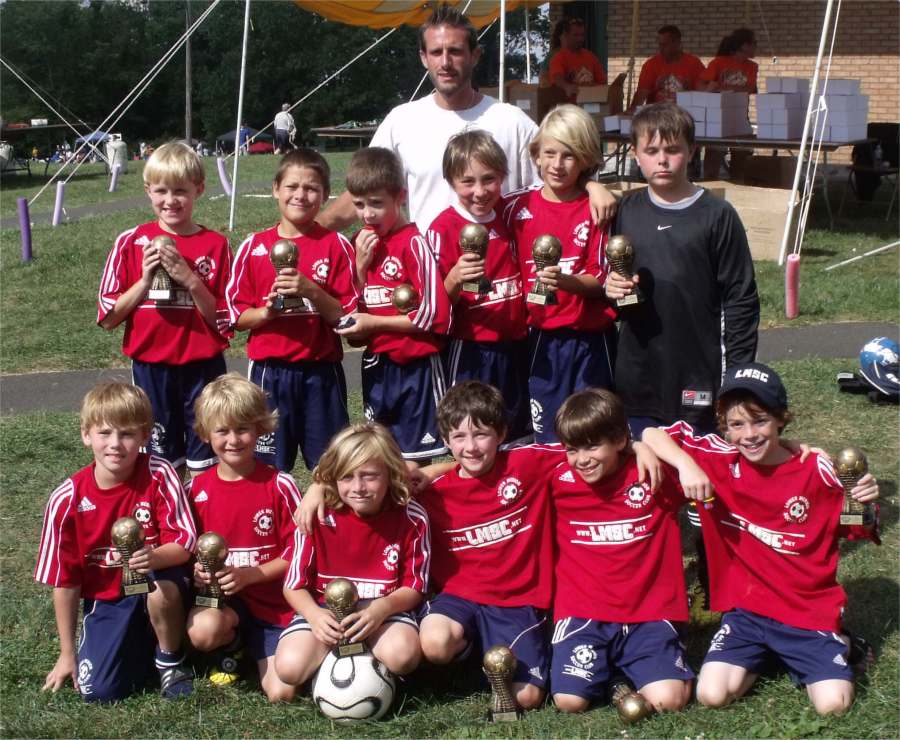 LMSC QUICK BOYS - 2010 AL PERLINI LABOR DAY WEEKEND TOURNAMENT FINALISTS

VERY BACK ROW: Head Coach Matt Cox

Back Row: Trevor Looby, Ethan Blouin, Dominic Leonard, Cole Sanchez, Franny Radano, Henry Cooke

Front Row: Alex Andrews, Wyatt Joseph, Issy Brainsky, Tim O'Hare, Jed Burde, Max Cohen