February 2, 2013
- For the second year in a row, the Lower Merion Magic U15 boys team won Indoor State Cups. The Magic began their defense of their 2012 Indoor State Cup with a 4-1 win over Wyoming Valley. The Magic then beat V/E Dynamo 6-3, followed by a 4-0 win over Philadelphia Soccer Club. This put the Magic into the semifinals where they defeated the Rose Tree Gunners 6-2.
The championship game would be a rematch from earlier in the day as the Magic would have to face Wyoming Valley a second time. The outcome was almost exactly the same however as the Magic won the championship game 5-1 to earn their second straight indoor state championship.
Congratulations to head coach Mark Weinmann on another excellent showing in state cup play.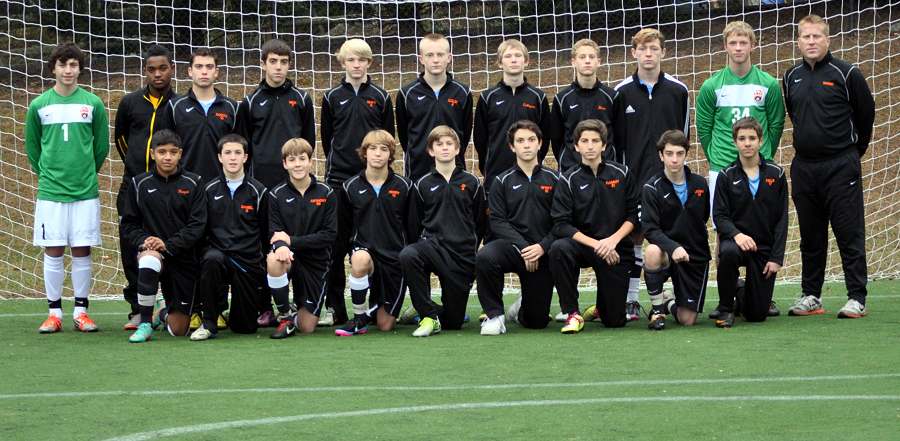 LMSC MAGIC (U-15A BOYS) - YSC SPORTS VARSITY AND J.V> INDOOR LEAGUE CHAMPIONS

BACK ROW: Jake Trachtenberg, Justin Delapenha, Rocco Mesoraca, Nick Jannelli, Matt Mayer, Colin Deitch, Connor Gallagher
Michael Burns, Connor Gregory, Liam Thomas - Head Coach Mark Weinmann

FRONT ROW: Eddy Rangel, Daniel Rhodes, Anthony Haines, Henry Farr, JD Egan, Wyatt Page, Rammy Abbas, Josh Liss, Felix Serlin

Missing from photo: Gian-Luca Hail & Reggie Lloyd