August 2, 2015
- During the summer, LMSC formed 9 teams comprised of travel team players to compete in summer touranment. Each team was comprised of players from various travel teams (both LMSC and non-LMSC). On August 2, our U-10 Boys team was crowned champions of the top flight of the West Chester United Summer Classic Touranment.
On Saturday, LMSC won both of their preliminary round games, defeating the West Chester United Predators 3-1 and then West-Mont United 4-3. LMSC won their third and final bracket game on Sunday, easily defeating Methaction United 10-2. This put the team into the championship game.
LMSC again faced West-Mont United in the finals but this time came away with a much easier result, winning 4-1 to claim the tournament championship. Congratulations to head coach Kyle Grizzard and the boys on a tremendous tournament.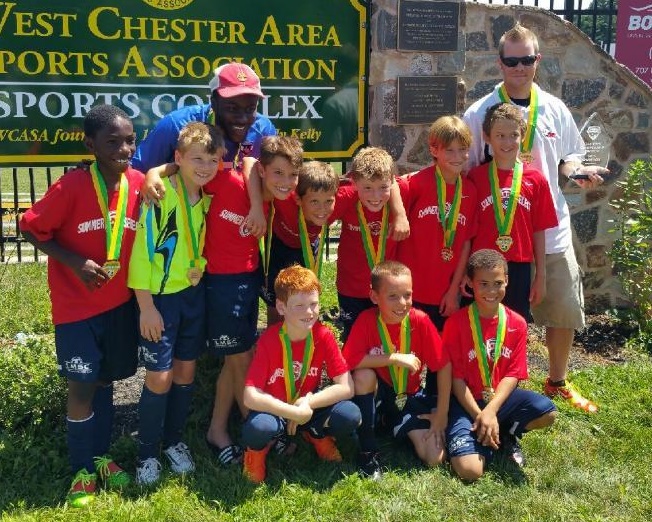 BACK ROW: Assistant Coach Khalifa Konneh and head coach Kyle Grizzard

MIDDLE ROW: Eddie Wright, Owen Bress, Jack Selway, Daniel "Acorns" Krueger, Max Keefe, Blake Berman, Justin Glozman

FRONT ROW: Shay Hauser, Ben Cromer, Yasir German