February 28, 2016
- The LMSC Swarm won their third tournament in a row, winning the second flight of the prestigious Annandale Premier Cup. Swarm finished first place in their group, which was comprised of Delaware Rush (ranked #4 in Delaware), SAC United Premier (ranked #4 in Maryland) and Loudoun Soccer Club (ranked #2 in Virginia).
The Swarm played Triangle Football Club from North Carolina in the finals. Swarm was down 0-1 late in the game when Liam Clifford tied the game on a one time shot from a beautiful pass from AJ Rosenau with eight minutes left. Sam Nyenka scored his eigth goal of the tournament with two minutes to go to put Swarm ahead for good.
Congratulation to Swarm on another great tournament performance.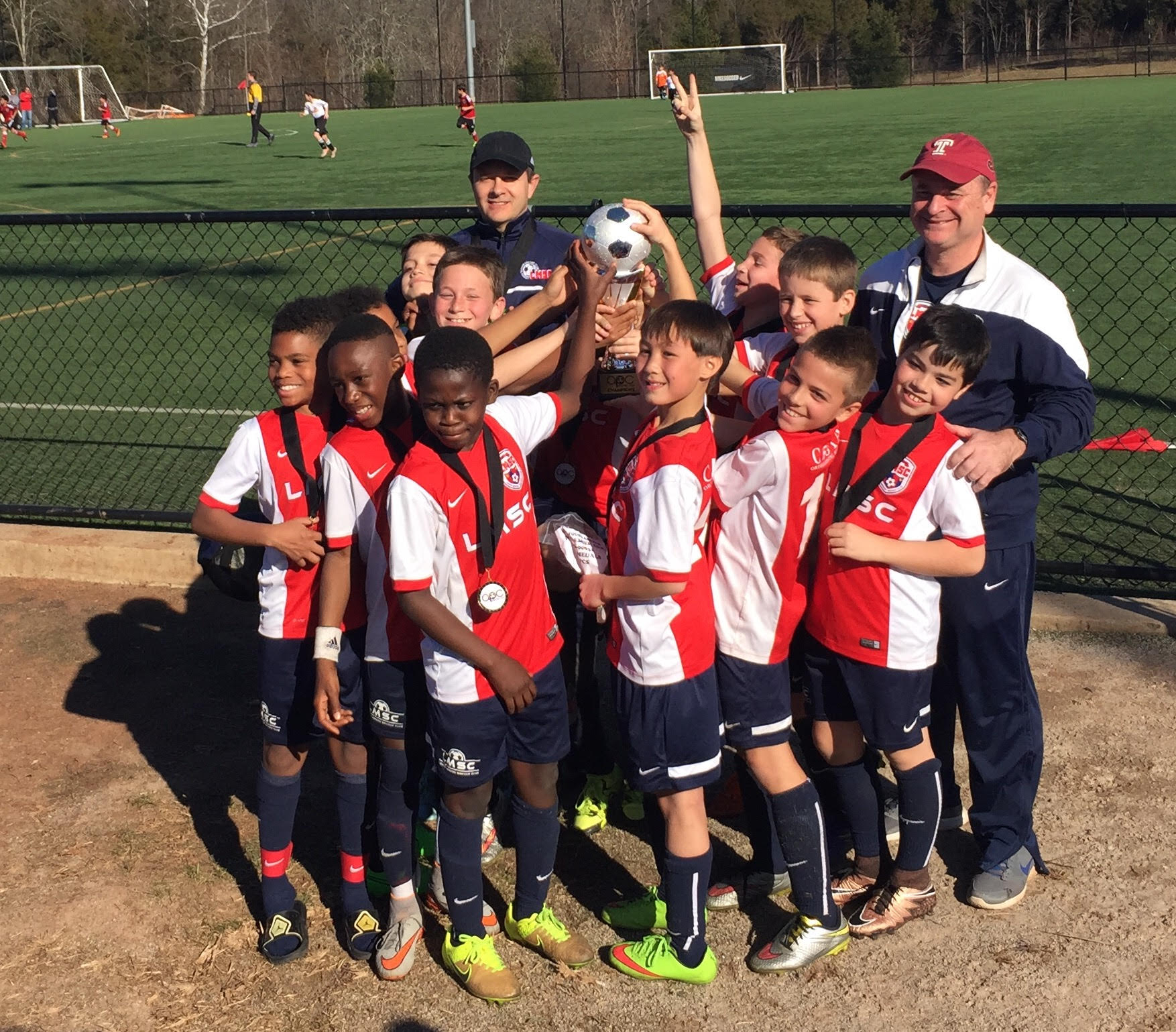 LMSC SWARM - A SWARM OF CHAMPIONS
Team Swarm is Elias Betancourt, Jacob Burnett, Liam Clifford, Robert Myrick, Kiki Musumunu, Okafor Norkeh, Sam Nyenka, AJ Rosenau, Spencer Rosenbaum, Bela Scullin, Jack Swalley, Joshua Urena, Gabe Betancourt (Assistant Coach) and Dale Haines (Head Coach).