May 15, 2016
- The LMSC Storm defeated Lehigh Valley United 1-0 to win the Under 15 girls state championship and advance to the Region One Championships. In an extremely exciting game, the Storm waited until the last five seconds of regulation to score the only goal of the game. Celia Page played the ball into Phebe Guenther who netted the winner just before the final whistle.
The Storm had a much easier time in the semfinals as they easily defeated the Buckingham United Banshees 6-1. Before that, the Storm defeated Harleysville Ready 3-0 and Vincent United Magic 2-0.
The Storm are coached by Pete Gangl and Dan Mouw.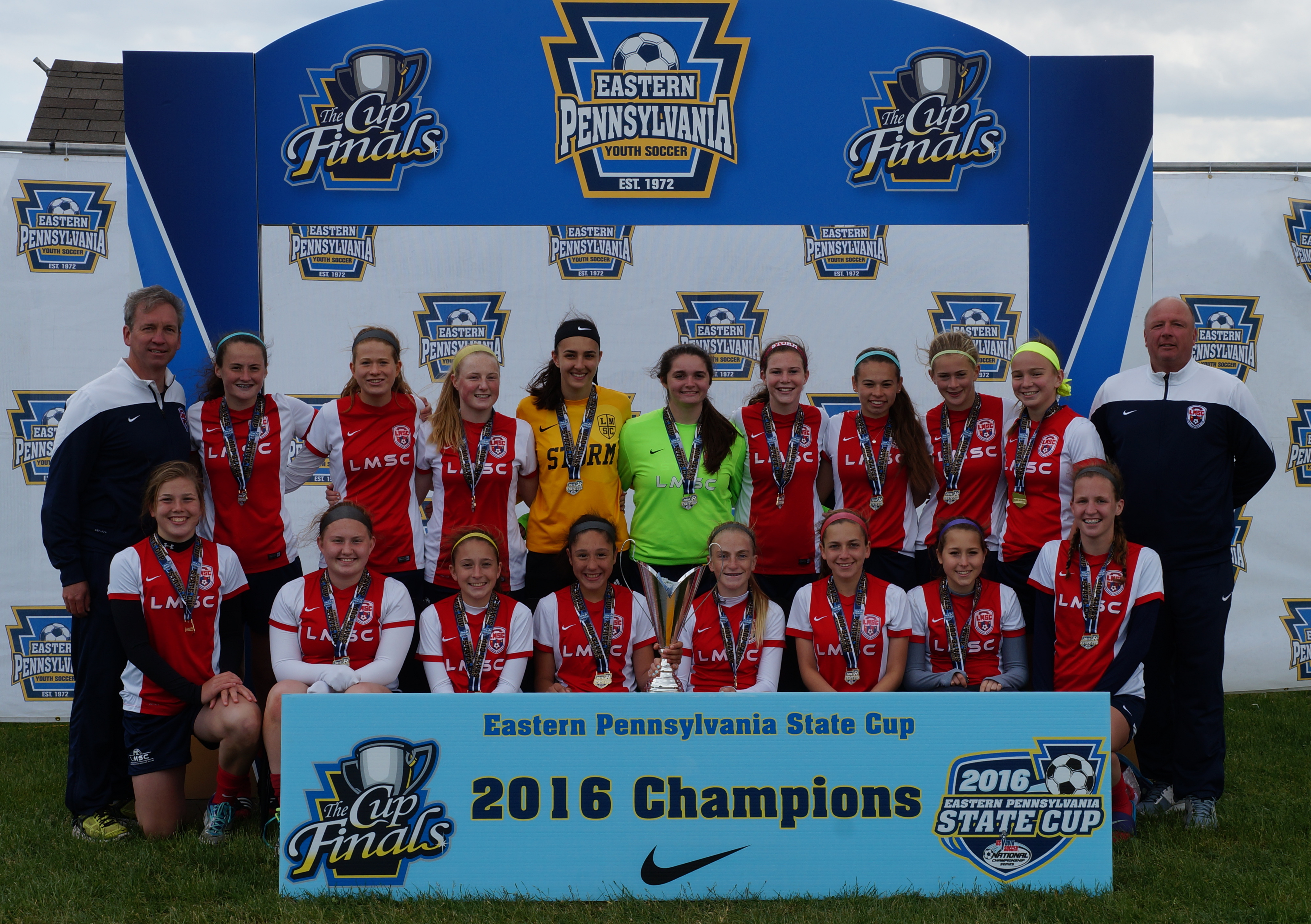 LMSC STORM - 2016 STATE CHAMPIONS