2019 BIRTH GIRLS - PEEWEES DIVISION
Players meet on Sundays at Penn Wynne Park

10:45 Morning Group
1:15 Afternoon Group

Players may switch between these divisions if needed

2019 BIRTH BOYS - PEEWEES DIVISION
Players meet on Sundays at Penn Wynne Park

10:45 Morning Group
1:15 Afternoon Group

Players may switch between these divisions if needed
2018 BIRTH GIRLS - NEUTRONS DIVISION
Players meet on Sundays at Penn Wynne Park

9:30 Advanced Group
12:00 Regular Group
2:30 Beginner Group

Players may switch between these divisions if needed
2018 BIRTH BOYS - ATOMS DIVISION
Players meet on Sundays at Penn Wynne Park

9:30 Advanced Group
12:00 Regular Group
2:30 Beginner Group

Players may switch between these divisions if needed



CLICK HERE TO SEE SHORT VIDEO OF OUR PEE-WEES





THESE DIVISIONS ALL PLAY ON SUNDAYS



Each Sunday, players in these age groups will be led through a 30 minute skills clinic, led by members of the LMSC coaching staff. During this time, each child will have his or her own size 3 soccer ball to work with. The primary emphasis of the skills clinic will be for the players to develop soccer skills, as well as develop their coordination and agility as related to the game of soccer.

After each skills clinic, the players will be divided into small teams. Each team will play a 30 minute game, playing four players against four. Players in these age groups will NOT be placed on set teams for the year. This is done so that players will be able to enjoy themselves in a non-pressure soccer environment and so that their parents will not have an incentive to worry about having a "winning season," "undefeated season," etc.

All players are strongly encouraged to bring a size 3 soccer ball, with their name clearly written on it in magic marker, to each session. All players will receive an LMSC game shirt at their first practice.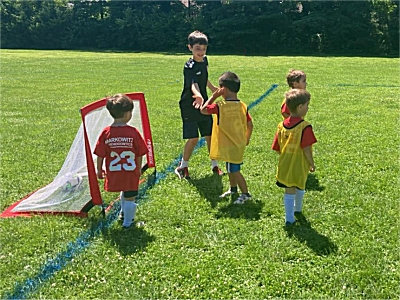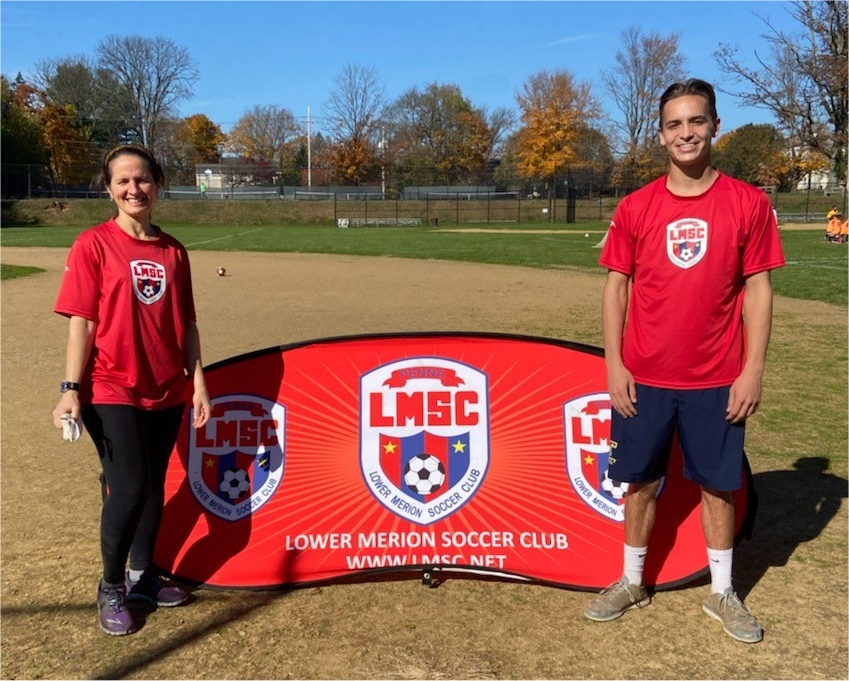 Our Spring Intramural Program Directors at Penn Wynne Park
Franky Carrozza and Henry Farr