The Lower Merion Soccer Club (LMSC) is a not-for-profit youth soccer organization that sponsors a wide range of youth soccer programs for over 2800 youngsters each year between the ages of 2-18. Each year, LMSC offers the following programs:
Travel Team Program (Under 8 up through Under 19)
Fall Intramural Program (ages 4-12)
Spring Intramural Program (ages 4-12)
Winter Intramural Program (ages 7-11)
Winter Training Program (ages 4-6)
Little All-Stars Program (ages 2 & 3)
Pre-Travel Team Developmental Academy
Adult Women's Program
Summer Tournament Team Program (travel team players only)
Special Needs Program for children with physical, mental and emotional limitations
A wide range of training programs offered throughout the year for children of all ages and levels
The 2023 - 2024 season will be our 56th season!
Our club is about diversity. Our Travel Team Program competes against some of the top teams in the region. LMSC travel teams won three state championships in 2021, 2017, 2016 and 2014. We also offer a wide range of programs for novice players of all ages, regardless of athletic ability and soccer background.
Our club offers a wide range of programs for children, based on age, gender, athletic ability, previous experience and desired competitive level. Our Travel Team Program offers up to four different teams in many age groups. The Travel Team Program is not just for the superstar. The Travel Team Program also offers teams for players looking to play at more competitive levels who are not super athletes.
Our intramural program offers soccer for children ages 4-14. Our younger age groups all play in smaller numbers and on smaller fields than the older age groups. This philosophy enables players to be more involved with the play and develop at a much faster rate.
The ultimate objective of all LMSC programs is "to provide each and every youngster with a fun filled experience in a soccer environment." This philosophy applies to the highest level travel team player down to the least experienced intramural players and everyone in between.
LMSC is affiliated with the Eastern Pennsylvania Youth Soccer Association (EPYSA) and the United States Soccer Federation (USSF).
LMSC is a 501(c)(3) not-for-profit organization.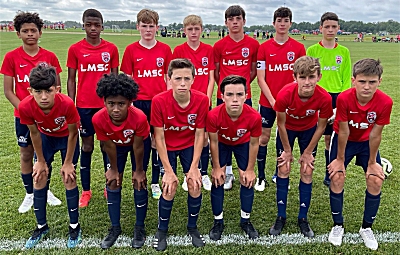 LMSC THUNDER
2023 National Semifinalists
2023 Region One Finalists
2023 State Cup Finalists
2021 Under 13 Region One Semifinalists
2020 Under 12 Indoor State Finalists
2019 Under 11 State Semifinalists
2019 Under 11 Indoor State Champions
2018 Under 10 Indoor State Finalists
2017 Under 9 State Champions
2017 Under 9 Indoor State Finalists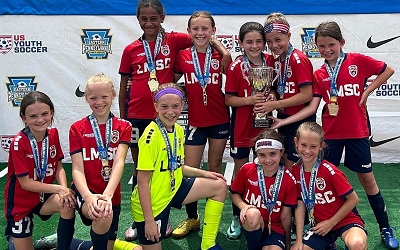 LMSC CRUSH NAVY
2023 Under 9 State Cup Champions
2023 Under 9 Indoor State Champions
2022 Under 9 Indoor State Cup Champions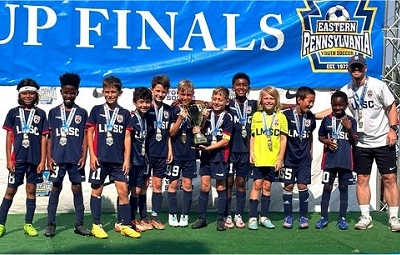 LMSC WOLVES NAVY
2023 Under 9 State Cup Champions
2023 Under 9 Indoor State Cup Champions
LMSC CRUSH RED
2023 Under 9 State Cup Champions (second flight)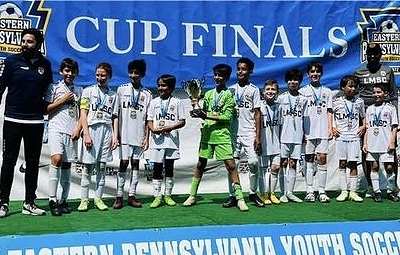 LMSC ROVERS RED
2023 Under 11 State Cup Champions (second flight)
2022 Under 10 State Cup Champions (second flight)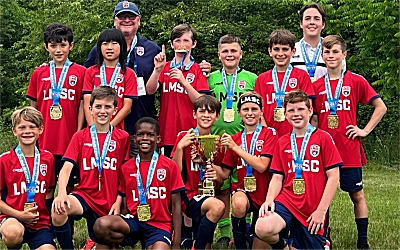 LMSC IRMAOS NAVY
2022 Under 11 State Cup Champions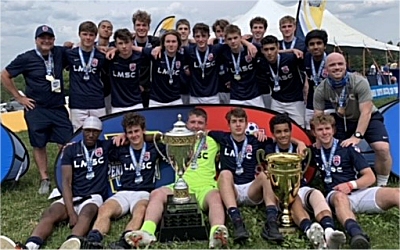 LMSC INVICTUS
2022 Under 18 State Cup Finalists
2021 Under 17 State Cup Champions
2019 Under 15 State Cup Finalists
2018 Under 14 State Finalists
2017 Under 13 Region One Finalists
2017 Under 13 State Champions
LMSC FURIA
2022 Under 15 State Cup Finalists
2019 Under 12 Indoor State Champions
2017 Under 10 Indoor State Champions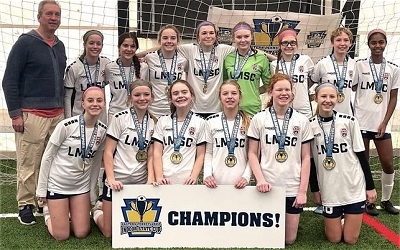 LMSC LYNX
2023 Under 14 Indoor State Cup Champions
2022 Under 13 State Cup Finalists
2022 Under 13 Indoor State Cup Champions
LMSC ROVERS NAVY
2023 Under 11 Indoor State Cup Champions
2021 Under 9 Outdoor State Finalists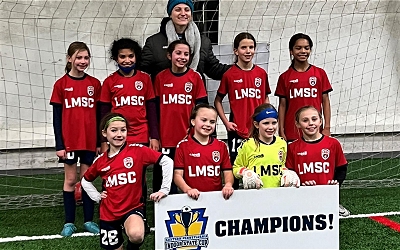 LMSC HEART NAVY
2023 Under 10 Indoor State Cup Champions
2022 Under 9 Outdoor State Semifinalists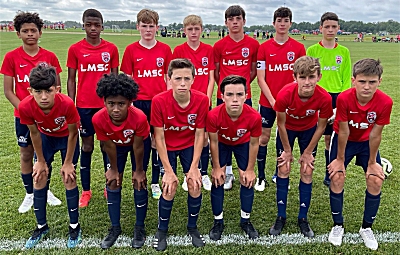 LMSC THUNDER
2023 State Cup Finalists
2021 Under 13 Region One Semifinalists
2020 Under 12 Indoor State Finalists
2019 Under 11 State Semifinalists
2019 Under 11 Indoor State Champions
2018 Under 10 Indoor State Finalists
2017 Under 9 State Champions
2017 Under 9 Indoor State Finalists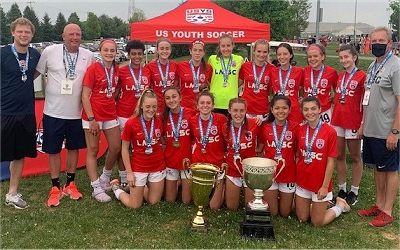 LMSC IMPACT
2022 Under 16 State Cup Semifinalists
2022 Under 16 Indoor State Champions
2021 Under 15 State Cup Champions
2020 Under 14 Indoor State Champions
2019 Under 13 Indoor State Finalists
2018 Under 12 Indoor State Champions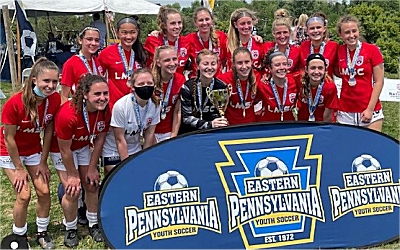 LMSC REIGN
2021 Under 17 President's State Cup Champions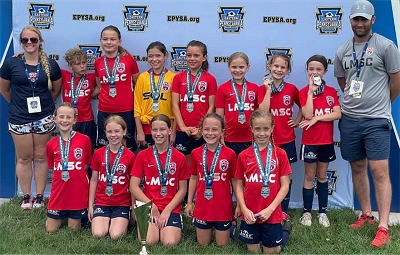 LMSC SOL
2021 Under 10 Challenge State Cup Champions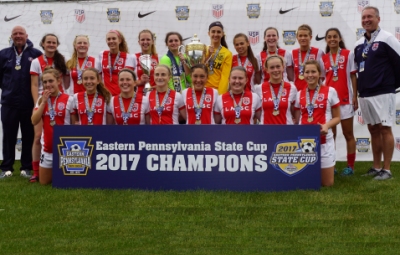 LMSC STORM
2019 Under 19 Region One Finalists
2019 Under 19 State Cup Champions
2019 Under 19 Indoor State Cup Champions
2018 Under 18 Region One Semifinalists
2018 Under 18 State Champions
2018 Under 18 Indoor State Cup Champions
2017 Under 17 Region One Semifinalists
2017 Under 17 State Champions
2017 Under 17 Indoor State Champions
2016 Under 15 State Champions
2016 Under 15 Indoor State Champions
2015 Under 14 State Finalists
2015 Under 13 State Finalists
2014 Under 13 Indoor State Champions
2013 Under 12 Indoor State Champions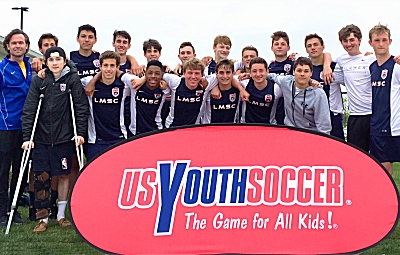 LMSC RATS
2019 Under 19 National Semifinalists
2019 Under 19 State Cup Champions
2018 Under 18 Eastern Regional League Champions
2016 Under 15 Region I USA Champions
2016 Under 15 State Champions
2016 Under 15 Indoor State Champions
2015 Under 14 State Finalists
2015 Under 14 Indoor State Champions
2014 Under 13 Indoor State Champions
2013 Under 12 Indoor State Champions
2012 Under 11 Indoor State Champions
2011 Under 10 Indoor State Champions
2010 Under 9 State Champions
2010 Under 9 Indoor State Champions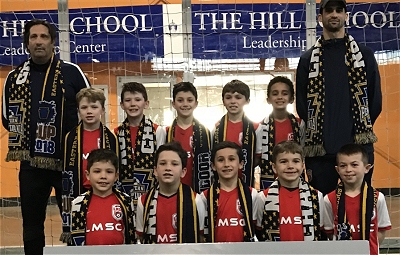 LMSC STEALTH
2020 Under 11 Indoor State Finalists
2019 Under 10 Indoor State Finalists
2018 Under 9 Indoor State Champions
LMSC CYCLONES
2018 Under 15 Indoor State Champions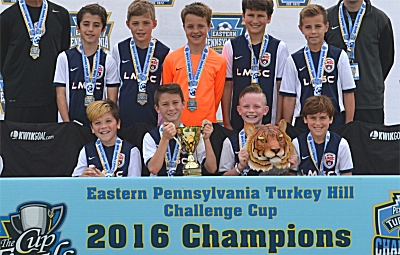 LMSC DING
2016 Under 11 State Champions
2016 Under 11 Indoor State Champions
2015 Under 10 Indoor State Champions
2014 Under 9 State Champions
2014 Under 9 Indoor State Cup Champions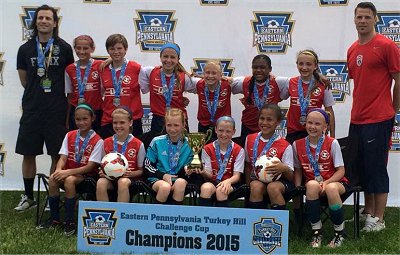 LMSC FENIX
2015 Under 11 State Champions
2013 Under 9 State Champions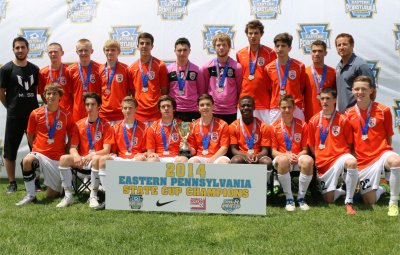 LMSC MAGIC
2014 Under 16 State Champions
2014 Under 16 Indoor State Champions
2013 Under 15 Indoor State Champions
2012 Under 14 Indoor State Champions
2009 Under 11 State Champions
2008 Under 10 State Champions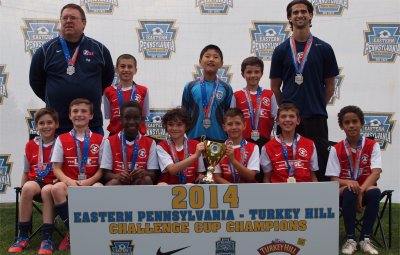 LMSC MOTOR MOUTHS
2016 Under 12 Indoor State Champions
2014 Under 10 State Champions
2013 Under 9 Indoor State Champions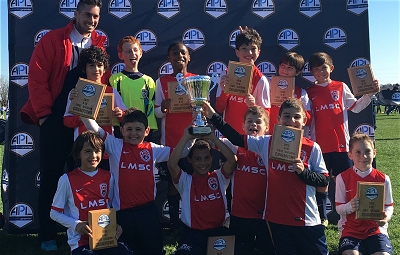 LMSC BALOS
2016 Under 10 Indoor State Champions
2015 Under 9 Boys Indoor State Champions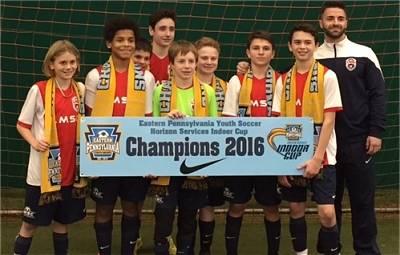 LMSC FIRE
2016 Under 13 Indoor State Champions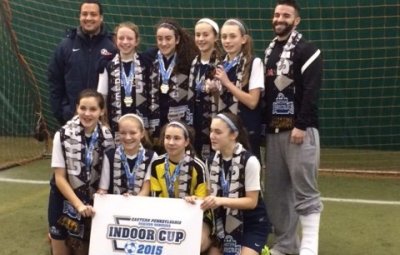 LMSC HERRICANES
2015 Under 13 Girls Indoor State Champions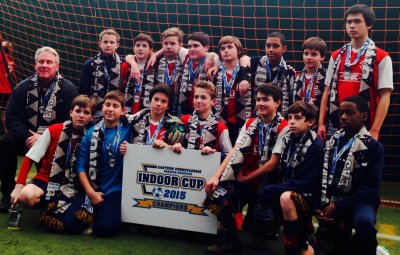 LMSC AZTECS
2015 Under 13 Boys Indoor State Champions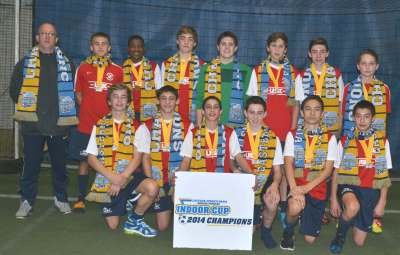 LMSC BOCA
2014 Under 14 Indoor State Champions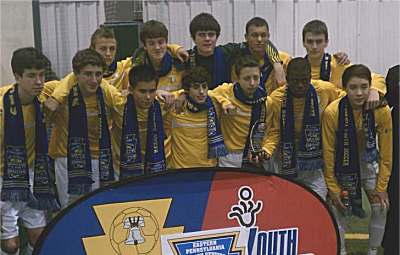 LMSC LIGHTNING
2013 Under 16 Indoor State Champions
2012 Under 15 Indoor State Champions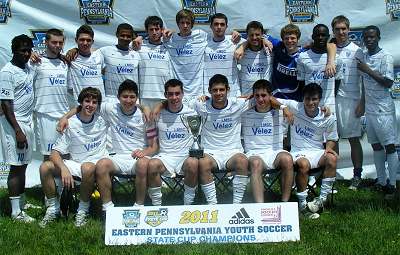 LMSC VELEZ
2011 Under 19 State Champions
2008 Under 16 State Champions
2004 Under 12 State Champions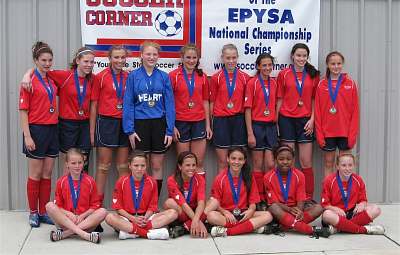 LMSC HEART
2009 Under 14 Girls State Champions
2008 Under 13 Girls State Champions